CORNER blind
For complicated shading of the corner portals of houses and buildings, we are coming with a unique solution - a corner exterior blind with C80 or Z90 slats.
The blind is designed as a coupled blind, which, unlike classic coupled blinds, does not have a central guide bar. The corner blind can be used for both exterior and interior corner, but always only at an angle of 90°.
For the connection of the lower and upper profiles, a metal angle part inserted in a plastic corner part is used, and the slats are connected by a ball chain in a plastic guide.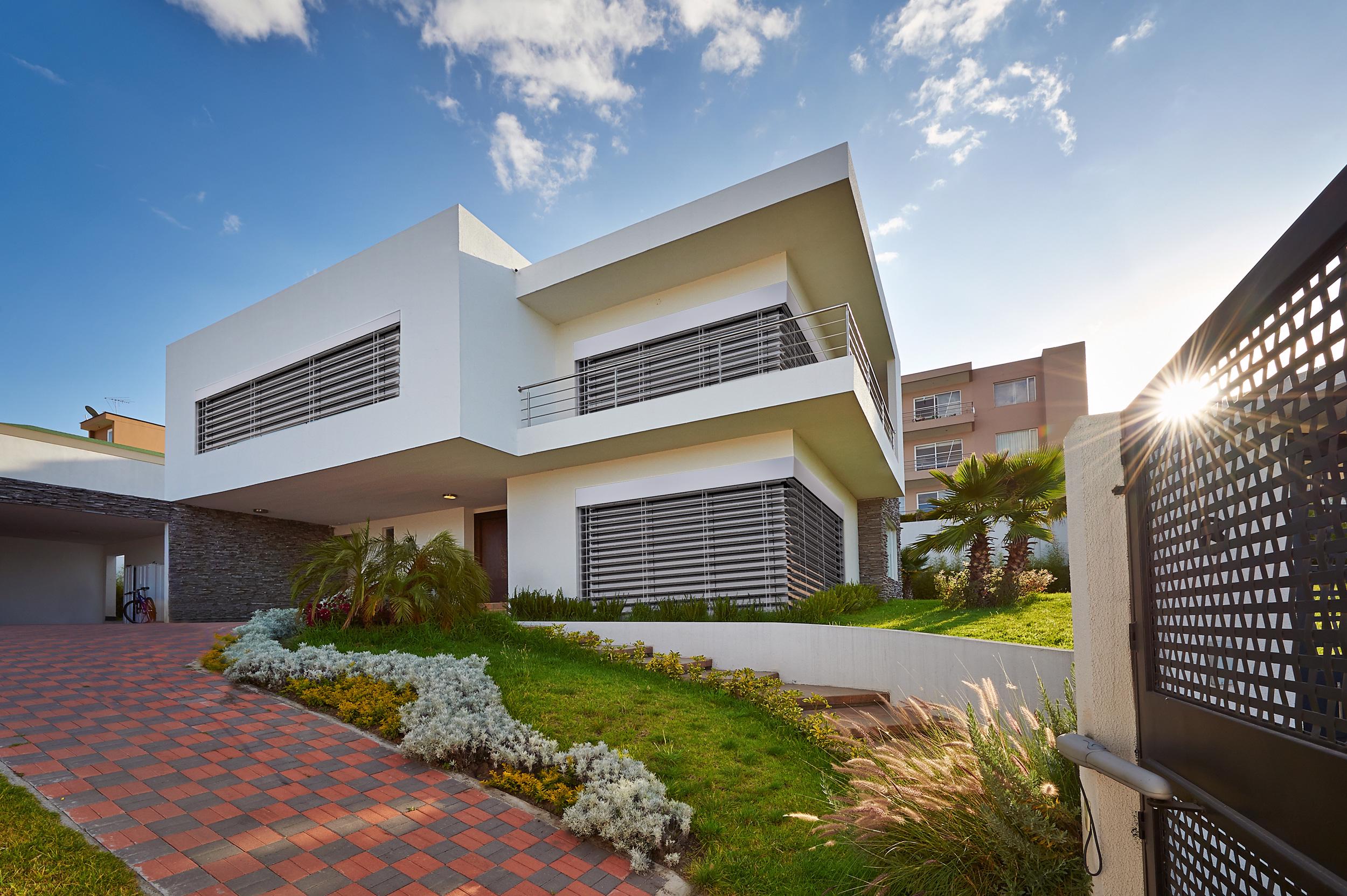 Advantages and benefits
Shading of large corner portals
Coupled blinds without a central guide rail
Unobstructed view of the landscape
One motor for both blinds
Use for both interior and exterior corner
Low height of the roll
For Cetta 80F or Zetta 90 blinds
The blind is controlled by a motor, which is always located in the larger of the two blinds (the so-called drive blind).
The position of the motor in the upper channel must be on the side towards the corner of the blind, and the sum of the areas of both blinds must not exceed the permissible torque value of the motor used. The corner blind has a standard lower slat design (i.e. a non-perpendicular design), which cannot be tilted, so it always remains in the open position.
Dimensions of the corner blind
Corner blind
Width
Heights
Guaranteed area
min
max
min
max
max
without motor
600
3000
500
4000
7,5
with motor
600
3000
500
4000
12
We believe that the corner blind will become very popular for its functionality, use and design. The colour design of the blinds is the same as the offer for classic exterior C80F or Z90 blinds.
You can learn more about the corner blinds.