ISOTRA pergola
We have great news for you - we have launched a user-friendly mobile application, in which you can configure your own bioclimatic self-supporting Artosi pergola. The application is free to download on Google Play and in App Store. What can our new application do? You can find the answer in today's article.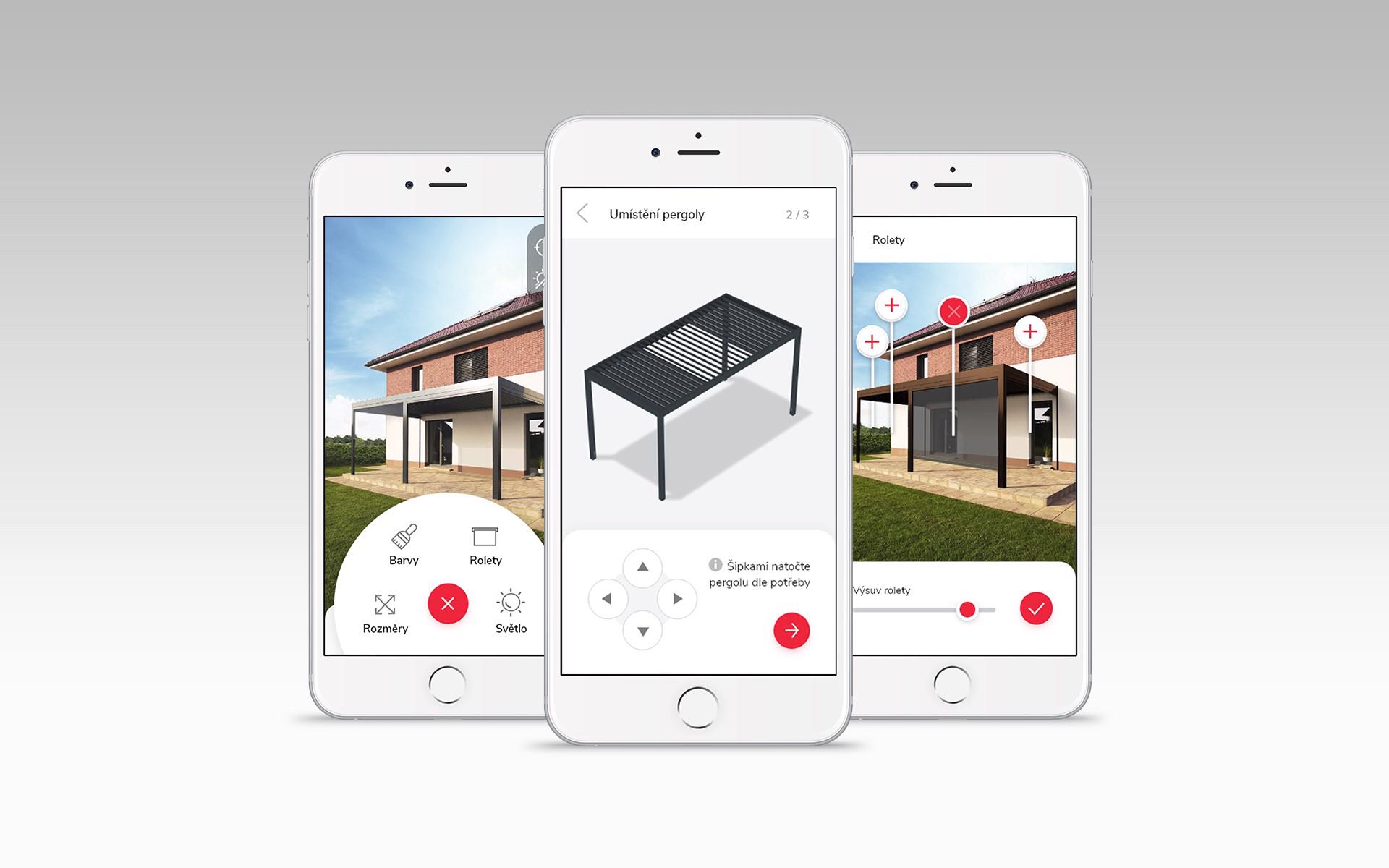 3D model as the basis of success
In our mobile application and web configurator, detailed 3D model of our pergola plays a key role, thanks to which the customer can rotate the pergola in various ways, change the size and tilt, the position of the sun and shadow and many other functions. This model was subsequently used as a crucial element for the mobile application.
Responsive, intuitive application
When developing the application, we emphasized responsiveness and a user-friendly interface. Of course, we were also thinking about clients abroad, and thanks to that, our application is available in six language versions.
So what does our application allow the user? The interested person can choose whether to display the pergola in an empty environment, place it in a specific photo, or place it in a real environment captured via the camera of his smartphone.
In the application, one can freely rotate the pergola, change its dimensions, colours of the slats or stands, add screen blinds, or view it at a specific time of a day to get an idea of ​​the position of the sun and the shaded area under the pergola. Thanks to capturing the real environment, you can adjust the pergola according to your ideas exactly in the places where you want to place the pergola later.
Once you are satisfied with the proposal, you can save the pergola, send it by e-mail, or send it directly via the application as a request for quotation to us in ISOTRA, where we will start dealing with it immediately.
And what else?
We have been constantly improving the application and looking for even the smallest imperfections to make the experience as user-friendly as possible. We are preparing the possibility of dynamic quotation directly in the application, where the interested party will immediately see the approximate price of the pergola depending on the parameters he has chosen in the application.
We believe that our application will make your decision easier and help you choose the ideal pergola for your home.