Shading technology open day, 16.5. 2011
The association of producers of shading technology and parts announce 16 May as SHADING TECHNOLOGY DAY.
The purpose of this event is to focus maximum attention of end clients, the public and the media on shading technology. Various activities will be organized under the auspices of the association, as well as by individual members of the association across the whole of the Czech Republic.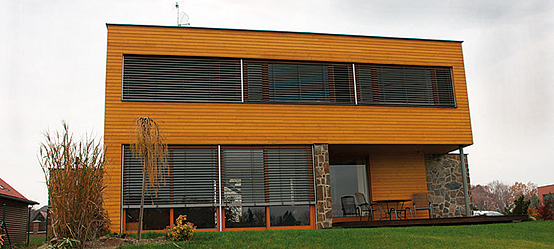 ISOTRA, which participated in the foundation of the association, is preparing an open day where students from schools specializing in technical and civil engineering can organize an excursion and listen to professional explanations. Special weekend events are being prepared for the staff of the company.
Activities on behalf of the association will take place in Prague 6 - Dejvice, in Indira Ghandí in front of the Faculty of Civil Engineering of the Czech Technical University where individual members and shading technology in general will be presented. There will also be photo competition of the best shading technology installation and a competition for the general public will be held.
During this day, shading technology will be provided for the Social Nursing Centre in Prague in the form of a sponsor's gift.