Significant award of ISOTRA a.s.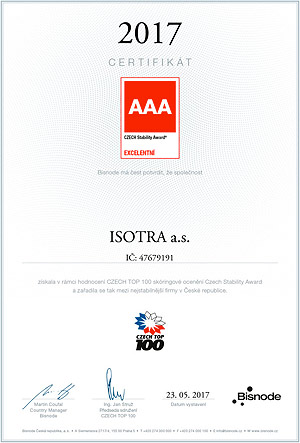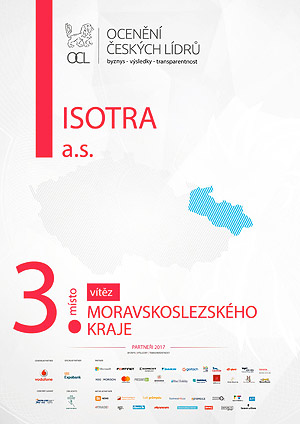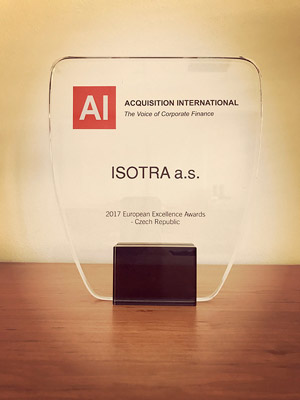 AAA Award
The AAA Award is a strong independent rating of companies and corporations, the history of which dates back to 1908 and can only be obtained by companies that meet stringent economic criteria and certification conditions. The determining criteria guarantee the exclusivity of those companies that can obtain the certificate and confirm its position on the market.
Only 0.6 % of entities operating in the Czech Republic will receive a rating A to AAA, only 0.09 % of the highest-quality companies can get the prestigious AAA rating.
Terms for obtaining a certificate
legal entity paying VAT
published financial statements less than 22 months
non-burdened company that is not in bankruptcy or liquidation
scoring rating of the company is AAA-A depending on the version of the certificate
equity of at least CZK 0.5 million, which is at least equal to the share capital
profitability of equity of at least 20-25% according to certificate version or profit margin of at least 3-5%
company has been active at least 10 years or 4 years with a condition of capital of more than CZK 25 million.
ISOTRA a.s. has reached the highest AAA rating within the CZECH TOP 100, which corresponds to "a stable company with a high probability of reliable performance of trading obligations, a high probability of return on investments, low credit risk and the minimum risk of bankruptcy".
ČESKÝ LÍDR (CZECH LEADER) Award
Within the CZECH LEADER AWARD a jury evaluated the best companies of all 14 regions of the Czech Republic on the basis of economic results of exclusively Czech companies with an annual turnover of at least CZK 200 million and more than 50 employees.
The aim of the CZECH LEADER AWARD project is to highlight the efforts and achievements of the big companies, which are in purely Czech hands. Thanks to this project a business space has been being created and in this space there are organized only Czech companies doing transparent business with excellent economic results and excellent rating and scoring.
1306 companies, selected by professional guarantor of the competition CRIF - Czech Credit Bureau, corresponded to the project criteria this year.
Within the Moravian-Silesian Region ISOTRA a.s. ranked third, confirming its strong and stable position on the market.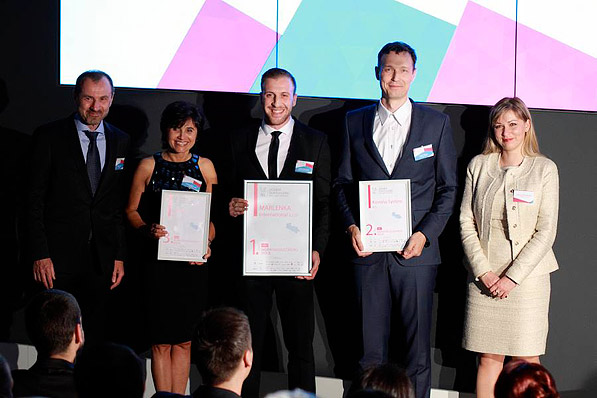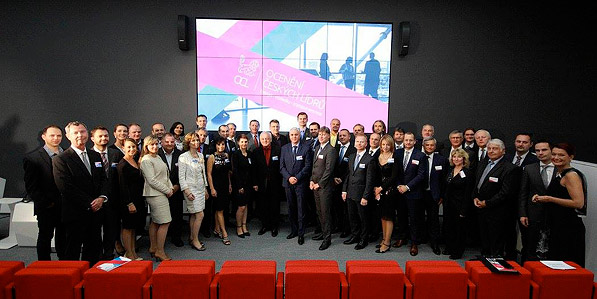 AI EUROPEAN EXCELLENCE Award
AI Global Media publishes a regular monthly AI, the aim of which is to publish comprehensive information of a global nature and to stimulate expert discussion through quality editorial articles and scientific research.
AI was founded 5 years ago, currently has more than 100 thousand customers across 170 countries and cooperates with companies such as KPMG, EY, PwC, Deloitte. Apart from its editorial activity, it also focuses on evaluating companies across European markets.
ISOTRA a.s. has been chosen as the exclusive winner of the "Acquisiton International's European Excellence Award - 2017" from the Czech Republic, based on the results of the survey and the fulfillment of a number of criteria (business and financial results, company history, innovative approach and applications in practice and others).